Events
Historical Carnival of Ivrea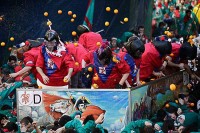 Location: Italy - Piedmont - Ivrea (CN)
Start date: 11-Feb-2017
End date: 01-Mar-2017
What is Carnival The Historical Carnival of Ivrea is a unique Italian event of international importance, as acknowledged in the communication by the President of the Council of Ministers of 27.09.195....
---
Saint Orso Fair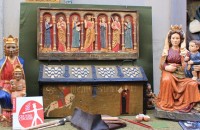 Location: Italy - Valdaosta - Aosta (AO)
Start date: 30-Jan-2017
End date: 31-Jan-2017
In the streets of Aosta every year takes place an event that highlights the fruits of craft work of the Aosta Valley: sculptures, turned objects, works of carving, weaving. Wood is certainly the "king....
---
Sas Tappas in Mamujada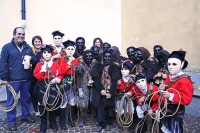 Location: Italy Sardinia Mamoiada (Nuoro)
Start date: 04-Nov-2016
End date: 06-Nov-2016
The event Sas Tappas in Mamujada arrives this year its fourteenth edition November 4 to 6 in 2016. A success from the first year of accession to the circuit Autumn in Barbagia. In 2003 he founded th....
---