News
Wine climate change
Let's get used to less grapes. The annual report drawn up by the Wine Observator
---
Events
Bacchus at Palazzo

Location: Italy Emilia Romagna Ferrara Palazzo Roverella Corso Giovenca 47
Start date: 20-Jan-2018
End date: 21-Jan-2018
Ferrara on 21-22 January 2017, reopens its doors to the second edition of "Bacchus at Palazzo - the wine visiting Ferrara", an event dedicated to the wine lovers. This year the days are interested on ....
---
Festival of Saint Agatha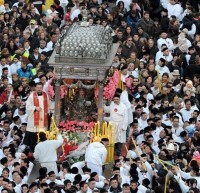 Location: Italy Sicily Catania
Start date: 03-Feb-2018
End date: 05-Feb-2018
The Festival of Saint Agatha is the most important religious festival of Catania, Sicily. It commemorates the life of what is the city's patron saint, Agatha of Sicily. It takes place annually from 3 ....
---
Ambrogio Lorenzetti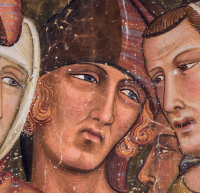 Location: Italy Siena, Santa Maria della Scala Piazza Duomo 1
Start date: 15-Jan-2018
End date: 08-Apr-2018
An exhibition that Siena dedicates to one of the greatest European painters of the fourteenth century, paradoxically so far little known. Thanks to important and targeted loans, the exhibition tra....
---